….I've arrived into the big time….it's Fashion Week….in Australia and this is where I've come into the great opportunity to attend the Mercedes-Benz Fashion Week being held at Carriageworks in Sydney Australia.  The schedule is jammed packed filled with various designers all premiering their Spring/Summer 15/16 runways.  It's bound to be exciting and fresh.  Can you believe that I will have a seat near the front of the action?  It's going to be amazing;  Seeing hopefully from the vantage point of the end of the runway….elbow-to-elbow with other press/media from various locales all jumping to see what rolls out….
…..on the way to Sydney I had the chance to watch Dior & I and I thought 'wow!  Raf you do that……!' meaning that watching the entire documentary was so moving to see how the Creative Director's vision (Raf Simons @ Dior) drives and guides the steaming machine that makes up pattern-makers, tailors, atelier heads, fabric sourcing leads, business directors, etc. I knew that this would be something I would love to experience on my own one day….leading a dynamic team to success and birth something of a dream into the world to be viewed by a public of peers, some known and some unknown, to include passersby in the way that the public is always plus one (+1).  How sublime.
……and so we come to Mercedes-Benz Fashion week and to the crux of things….where several designers and their creative visions are revealed in approximately 60 minutes of glory.  These are their visions and efforts rolled out after a serious period of activity creating and developing their ideas/concepts that have then been distilled down into Spring/Summer 15/16 Runway.
I've received several invitations and that's great because getting press/media accreditation does not automatically get you into the shows…..so receiving invitations is a great honor in a way.
So who's are the ones to keep eyes on?  Well many of them….BUT of the ones I've been invited to who are the ones I'm most looking forward to?
Ashkar Line …you can view a link of their collection here.
Phoenix Keating who has an interesting website that hints at what trinkets and baubles we might view at the Runway.
Steven Khalil who will be premiering a couture runway show during the event.
The Innovators Fashion Design Studio which will be something of interest as well.
There will be Industry Talks and I'm looking forward to attending…..see more below…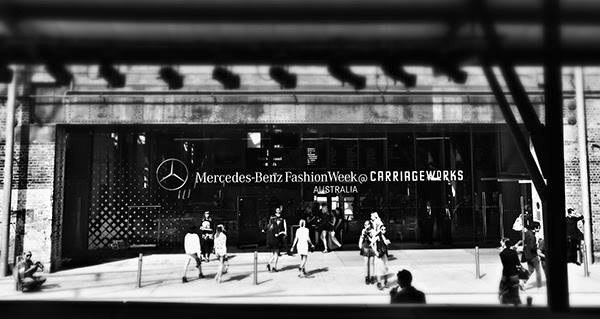 – NEXT 20 SEMINAR SERIES –To enhance the designer schedule, IMG looks to the future of the Australian fashion industry with the NEXT 20 Seminar Series. Hosted by some of the industry's most acclaimed figures and organisations, the three invitation only seminars will focus on a range of topics including sustainability, retail, design and innovation.

Ragtrader presents Ragtrader Live, bringing together some of the country's most iconic designer labels, Nicola Finetti, Akira Isogawa and Gary Bigeni to discuss how to stay ahead of the pack.

Clean Cut will present Future Talks sponsored by Ethical Clothing Australia, with a panel of key fashion influencers, including Kit Willow (Kitx), Ben Esakoff (Nobody Denim) and Kate Bielenberg (Cue Clothing Co.), to be moderated by Sunday Style's Clare Press.

The Australian Fashion Chamber will present 'Do You Need a Sleeve?'a discussion with NET-A-PORTER.COM's buying manager Sasha Sarokin and designer Dion Lee on the essential relationship between the creative and the commercial, to be hosted by AFC Chair and Vogue AustraliaEditor-in-Chief Edwina McCann.

– INTERNATIONAL GUESTS ANNOUNCED –

Proving Australia's position as a market for burgeoning designer talent, international buyers are heading to MBFWA to view the SS Collections of Australian designers. Key representatives from leading international e-tailers, department stores and boutiques will attend, including Net-A-Porter, Shopbop, Farfetch, mytheresa.com, Anthropologie (US), ASOS (UK), Avenue 32 (US), Forward (US), Goop (US), Les Galeries Lafayette (France), LN-CC (UK), Luisa Via Roma (Italy) and Revolve Clothing (US).

In addition to top retailers, representatives from renowned publications that will be in attendance include Harper's BAZAAR (US), Marie Claire(US), Seventeen Magazine (US) and Cosmopolitan (US), W Magazine(US), and PORTER Magazine (UK), as well as online platforms such as Buro 24/7, Style.com and The Coveteur.

Global fashion influencer Vanessa Hong of The Haute Pursuit will attend the event for the first time. Street style photographers Lee Oliveira and Phil Oh, who is snapping for Sunglass Hut, will also be in Sydney to capture all the trends both on and off the runway.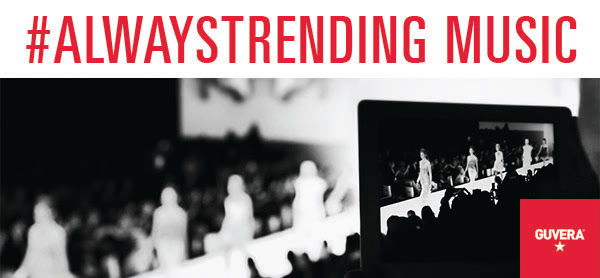 Spend your Friday listening to m a c g r a w's playlist, what's on in the studio curated by Sydney sisters, Beth and Tessa MacGraw.
REKORDERLIG CIDER
Rekorderlig Cider has partnered with fashion blogger Lisa Hamilton from See Want Shop, who's innovative style aligns perfectly with the 'Beautifully Swedish' cider brand.  Lisa is curating a series of seasonal styles & trends inspired by the flavours of Rekorderlig.
NEW GENERATION
DESIGNERS 2015Meet Marriam Seddiq of Marriam Seddiq and Annie Cannon-Brookes of House of Cannon; two of the six New Generation designers. Proudly supported by St George.
The most interesting will be the ones that surprise me and turn out to be beyond too interesting…more than I expected….I must admit many of these designers are new for me and so I'm expecting to be wow'd and surprised….can't wait to comment on the ones that popped up…..
….and then we come to the ones I didn't receive invites to, but learned were going to show….these are the ones I hope to attend (I've sent emails to their PR reps)  these ones include
TOME  (information and image taken from: http://mbfashionweek.com/designers/tome)
Ramon Martin – After holding many prestigious design posts, Ramon finally settled in New York in 2007, securing the role of Design director at Derek Lam. In 2002, after winning the international design competition Mitelmoda, he left Sydney for London and worked in VM for Dunhill. Following this his European employers included Alberta Ferretti where he was a designer on both the main line and Philosophy – Ferretti's secondary line. While in Italy, he was offered a design position at Jean Paul Gaultier, moved to Paris, and was exposed to the antiquated inner workings of the Haute Couture atelier. He also consulted for various brands within Europe and Asia gaining experience with production in both markets. He continues to consult for brands in the USA. Ryan Lobo – Currently a freelance stylist and design consultant, Ryan Lobo has spent over 15 years in fashion. He has traveled to the world's fashion capitals as buyer for leading Sydney luxury multi-brand stores, first at Robby Ingham Stores, and then for Belinda and The Corner Shop. He contributed to progressive online magazine pagesonline.com for many years and became Editor in chief in 2007, holding the post for three years. His work has been published in OYSTER, Marie Claire and The Sunday Times and he has styled fashion shows for the likes of Camilla and Marc, Antipodium and TV, as well as clients like Next Top Model, and personalities including Miranda Kerr, Natalie Imbruglia and Ruby Rose.
STRATEAS.CARLUCCI is a creative collaboration by Mario-Luca Carlucci and Peter Strateas, whose sensitive utilisation of industrial design and art in the application of fabric and texture, has won them many design accolades. The label debuted in the A/W 2012 season to a very select number of invited buyers in Paris. Media and industry alike praised the duo for their exquisite tailoring of woven Australian Merino wool and their quality in design, detail, finish and overall construction. 2014 heralded many awards for the brand including the prestigious Tiffany & Co National Design Award for excellence in design and quality. In July, judged by esteemed industry peers including Roland Mouret, STRATEAS.CARLUCCI was awarded dual winner of both the menswear and womenswear International Woolmark Prize Australia Regional Finals. Proving why they are set to be the next big thing in Australian fashion, Strateas and Carlucci were awarded GQ Designer of the Year in November 2014. Continuing with the same momentum, STRATEAS.CARLUCCI will represent Australia at the womenswear final of the International Woolmark Prize in Beijing in March 2015, returning to Melbourne to present a solo show at Virgin Australia Melbourne Fashion Festival. Peter Strateas and Mario-Luca Carlucci will return to Mercedes-Benz Fashion Week Australia to present their trans-seasonal collection, T R A N S P L A N T at Carriageworks, The Theatre in April, concluding with a presentation of their mens and womens collections, on schedule at Paris Fashion Week in late 2015.